Since starting making theatre in March 2004, the team has created plays on to encourage adult women to participate in non formal education programmes, for the promotion of soyabean as a cash crop and 3 plays on the dangers of drug abuse (ATS).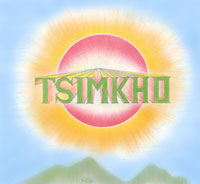 In Hmong society women have traditionally looked after the children and the home, as well as doing field work, while men go hunting and are responsible for house building. The man is the head of the family and makes most of the decisions. Many Hmong women do not go to school and after marriage, women are normally not allowed to speak out or take part in activities in public. Modern lao society and law which makes education at least until the age of 15 compulsory is challenging these rules. The theatre team members are proud of their traditional culture but want to make the most of the advantages which development can bring. So they raise the question with village audiences: what should the Hmong woman's role be in a modern lao society?
Both the female and male team members love singing and have a large collection of over 100 songs, including traditional and modern Hmong, Laolum and Thai songs. Often Hmong villagers join in the performance with the songs they know and the result is a big concert after the play lasting until the small hours of the morning. For the Hmong, music and song is essential to the theatrical event.
Two members of the team are talented artists and they are now learning to produce visual aids for use in their presentations.